WILKIN & SONS LTD, TIPTREE, ESSEX
By Brian Charman
During a recent visit to Braintree in Essex for a few days Maureen and I paid a visit to this old established Jam Factory nearby in Tiptree.
We had an interesting two to three hours there wandering around the grounds, the Museum and the Shop where we purchased a few jars of jam of various flavours including the company's signature produc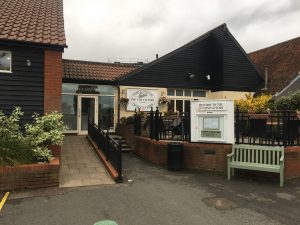 t Little Scarlet Strawberry Jam.  Wilkin & Sons are believed to be the only commercial growers of this tiny wild strawberry anywhere in the world.
An area outside the Museum has a display of old farming machinery including tractors that were at sometime in use at Tiptree.  The main museum which forms part of the visitor centre is very interesting, full of photographs of bygone generations of the Wilkin family and showing old sales documents and purchase receipts and of course jam making implements.
There are also some amazing items of machinery there too!  The inventing, building and mechanical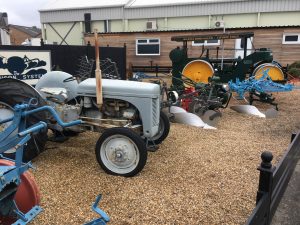 workings of the fruit separators take some believing.  In particular the cherry stone removing tool that was designed by the Wilkin family in the 1920's and driven by a static engine.  This machine enabled the workers to become more efficient thereby increasing output which by now had reached £100,000 per year and with over 200,000 customers. The cherry stone removing tool was built by P. Navarre & Fils of Paris.
Another item that caught my eye was the good old trusty Lister D standing proudly amongst the items on display.  This engine, purchased in 1925 and was used on the Tiptree Farms and in the Factory.  After 25 years of continuous work it was finally made redundant (with no pay-out!)  In 1984 it was rescued from the scrap heap and restored for display in the Museum (with a few bits missing!).
This is a great place to visit with some very interesting history going back to 1885 when Arthur C Wilkin started the Company as we know it today.