SEAMS Display at Lions Fun Day Buckingham Park 16th June
This event is one I used to go to many years ago, back in the 70/80's when we used to get a large display of engines and other displays.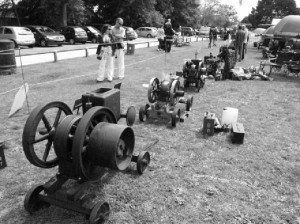 It used to always be held, in those days on the Whitsun Bank Holiday Monday, then after a while we drifted off to big shows like the Cuckoo Rally which I went to for many years. I think the show carried on but with a depleted number of engines, so when I heard it was on a spare day, I decided to attend.
It turned out to be a very good show with around 15 or so engines, all thanks to Tony for organising it. The number of public attending was very good with a lot of interest in our display.
I hope that we can do it again next year
Ian Sampson