John Robinson 1955 – 2016
It is with great sadness and regret that we write to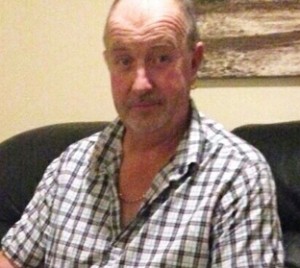 let you know of the passing of John Robinson (Headley John) on 15th August 2016.
John was a great engine enthusiast and could always be seen displaying his engines and oil cans at many shows, and was a great friend to those around him.
John leaves behind him six children who will miss him greatly, as will his close friends.
We will be saying our goodbyes at Aldershot Crematorium on 9th September at 10am (Postcode GU12 4BP).  Everyone is welcome to join us in saying farewell.
Our thoughts are with his family at this very sad time.
The following link is our moving tribute to John.  Please click here.